I want to start my international online business
How to deal with customs, multilingual customer service, shipping?
IMAGINE A PLACE WHERE YOU CAN SELL YOUR PRODUCTS TO ALL THE COUNTRIES THROUGH ALL THE MARKETPLACES.
Ship your products as easy as an ordinary online customer in your own country.
No need to take care of taxes nor currencies, no international logistics or customer service to manage, no translation.
Get rid of complicated customer service with foreign customers, we take care of cost of marketplaces and SEO.
I only deal with companies, never with private clients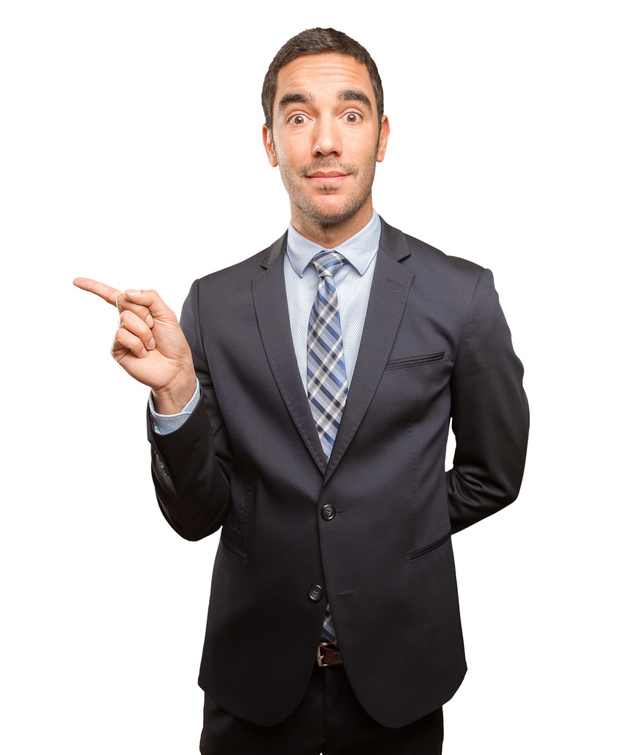 I will not be able to send products directly to them, could I be part of your network?
NO PROBLEM ! WE CAN SHIP YOUR PRODUCTS FOR YOU! AND WE WILL PROCESS THE AFTER SALES SERVICE !
You just need to send us your products to our logistics center in France, we will send them for you to the 4 corners of Europe!
You will only have one shipping address to manage, and you will never be in direct contact with the end customer!
It must be too complicated to implement?
How to choose my marketplaces?

YOU ARE IMMEDIATELY VISIBLE FOR MILLIONS OF POTENTIAL CLIENTS.
Once we integrate your products, you will start receiving orders from all over the world, what you need to do is simply to ship orders locally per unit or by parcel grouping once a day.
WITHIN 20 MINUTES YOUR PRODUCTS ARE ONLINE !
Why not register on the marketplaces and sell my products directly on my own name?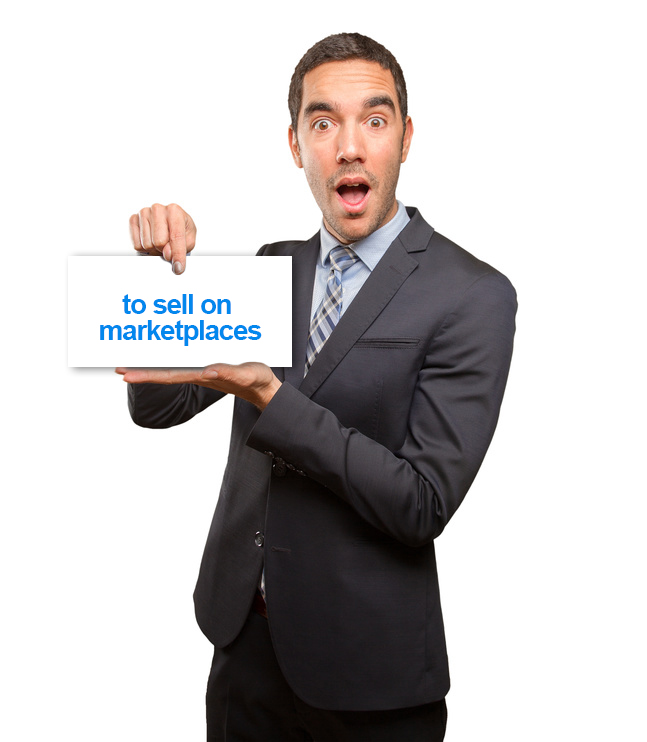 FOR SEVERAL REASONS :
You save on marketplaces subscriptions.
You are free to sell your products on your own store at the price you want (without having to undergo the restrictions of marketplaces)
As your products are sold under the name of Zoomici, you can adjust your margins up or down. So your regular customers will not be able to compare prices
You start directly as a Top Seller
SELL ON THE MARKETPLACES WITH TRANSPARENCY FOR YOUR CUSTOMERS !

How much will it cost ? a fortune !

IN MOST CASES … NOTHING
It's a non-binding contract
The cost is minimized for the creation of catalogs, bar code, stock and price, since it is standardized by the World Trade Platform
Full product integration in Market-Places catalogs. You just have to validate the orders and ship the products.
We communicate with customers in 12 languages

WE SERVE INTERNATIONAL MARKET ON A TRAY
If I understand correctly, I can sell my products in all countries thanks to the world trade platform by Zoomici!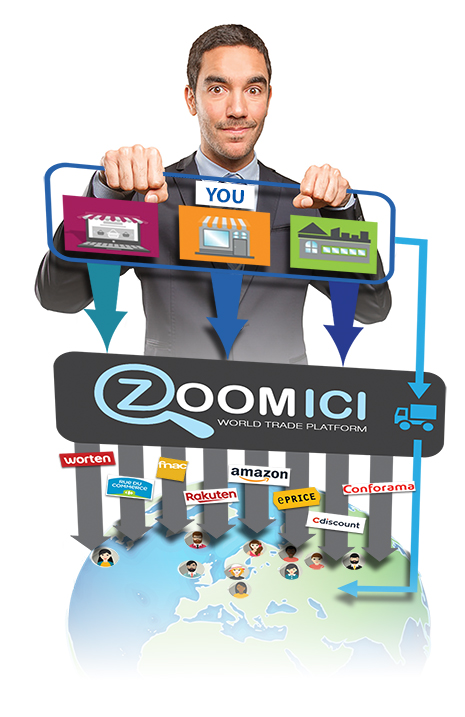 EXACTLY, YOU SIGN UP, YOU PROVIDE US WITH A CSV / XML FILE OR YOU LOG INTO OUR API AND THAT'S ALL !
Marketplaces distribution via the ZOOMICI brand,
• Sales via ZOOMICI brand as «top seller» on other platforms
• A single account to manage,
• Reverse pricing system,
• Algorithm respecting the margins of the supplier,
• Scale effect according to various marketing strategies of different marketplaces.

Sell ​​your products worldwide within a week :
• Visible on all the Marketplaces in Europe and worldwide via the ZOOMICI brand, protecting your current distribution network..
Sales are made via the brand ZOOMICI, which has already been identified as a "top seller" on other platforms.  Your products are credible for customers who place orders only at big sellers on well-noted marketplaces.
• Simplify sales processes on marketplaces.
Ship the products to our logistics centers and send invoices to ZOOMICI, that's all you need to do.
• A single customer account (ZOOMICI S.A.)
• Pricing and repricing system managed by WORLD TRADE PLATFORM
We make sure that you will be at the 1st price faster than other sellers as soon as  your sales prices are competitive.
• Algorithm keeps your margins.
You provide us with the purchase prices and we fix the selling prices after having taken into account  of all the costs (marketplace commission, logistics, international transport, competition price on marketplaces). You know exactly how much you earn for each sale since it's your call to determine the net price of each product, as our purchase price.
• Scale effect linked to marketing policies of Markeplaces.
As an important partner of  different marketplaces, the products integrated in the WORLD TRADE PLATFORM are more visible than other products as they are regularly prioritized by marketplaces.
Sales optimization :
• Pricing strategies among different Marketplaces.
Even if some of your products may not be the cheapest  on Amazon France,  the price can be still competitive on Amazon Italy or other marketplaces, where you can realize 100% of sales.  Your products can also be sold for the mono-marketplace buyers who have the store card, such as Fnac.
• Arrangement of cancellation rate in order to meet the criteria requested by the marketplaces.
The marketplaces are very strict on the cancellation rate so we ask you to meet the requirement. In case that your orders are out of stock, we are able to maintain a sufficient level of quality by sourcing in real time to another provider of WORLD TRAD PLATFORM as a solution for marketplaces. However, you are required to update regularly  your stock / price files. because we can not guarantee a solution every time.
Increase your visibility
• Your products become available immediately on all the Marketplaces through WORLD TRAD PLATFORM.
• Optimal creation of the product sheets on the different marketplaces.
We rent product databases allowing you to create your product files in different languages ​​and  attribute values ​​requested by the markets. If your products are exclusive or of your own brands,  you are invited to provide us with related elements so we will be able to create your product files on different market places. Thanks to our Product Information Management that we have developed for several years, the ZPIM interconnected to the different PIMs of the world's market places.
• Your products become available on the top 100 websites of merchants in 29 countries.
• Visible for 300 million Internet-users
Easy collaboration
Simplified procedures for each step of international sales on marketplaces.
You just need to ship the orders through our logistics centers and to invoice ZOOMICI. That's all !
Totally free, we are your international distributor.
• Non-binding, except for the orders we have already shipped and those those in progress.
• Minimized investment for the creation of catalogs (bar codes, stocks and prices)
Your product files are standardized by the platform and we ask you to give us as much information as possible in order to present all the attributes of your products.
Dedicated customer service
• High quality customer service managed by our platform.
We take in charge of all the customers'  requests, you only need to define the procedures for parcel return.
High-qualified service is ensured by us with respect to customers and marketplaces.
Improve customers' shopping experience
• Regular check to keep positive customers' and suppliers'  feedbacks.
You can follow and manage feedbacks seamlessly through our platform to ensure the quality of service.